Create a course bundle
If you wish to sell multiple courses together or combine related courses under one common landing page and pricing to offer it as one to your learners, you can easily bundle related courses together and sell them as one.
When a user purchases a bundle, they are automatically enrolled in all of the courses and/or coaching products included in the bundle.
To create a course bundle:
1. Click on
Create
on the top right and choose
Bundle
.

2. You can add a bundle name, description and choose a trainer for your bundle and click on Create Bundle.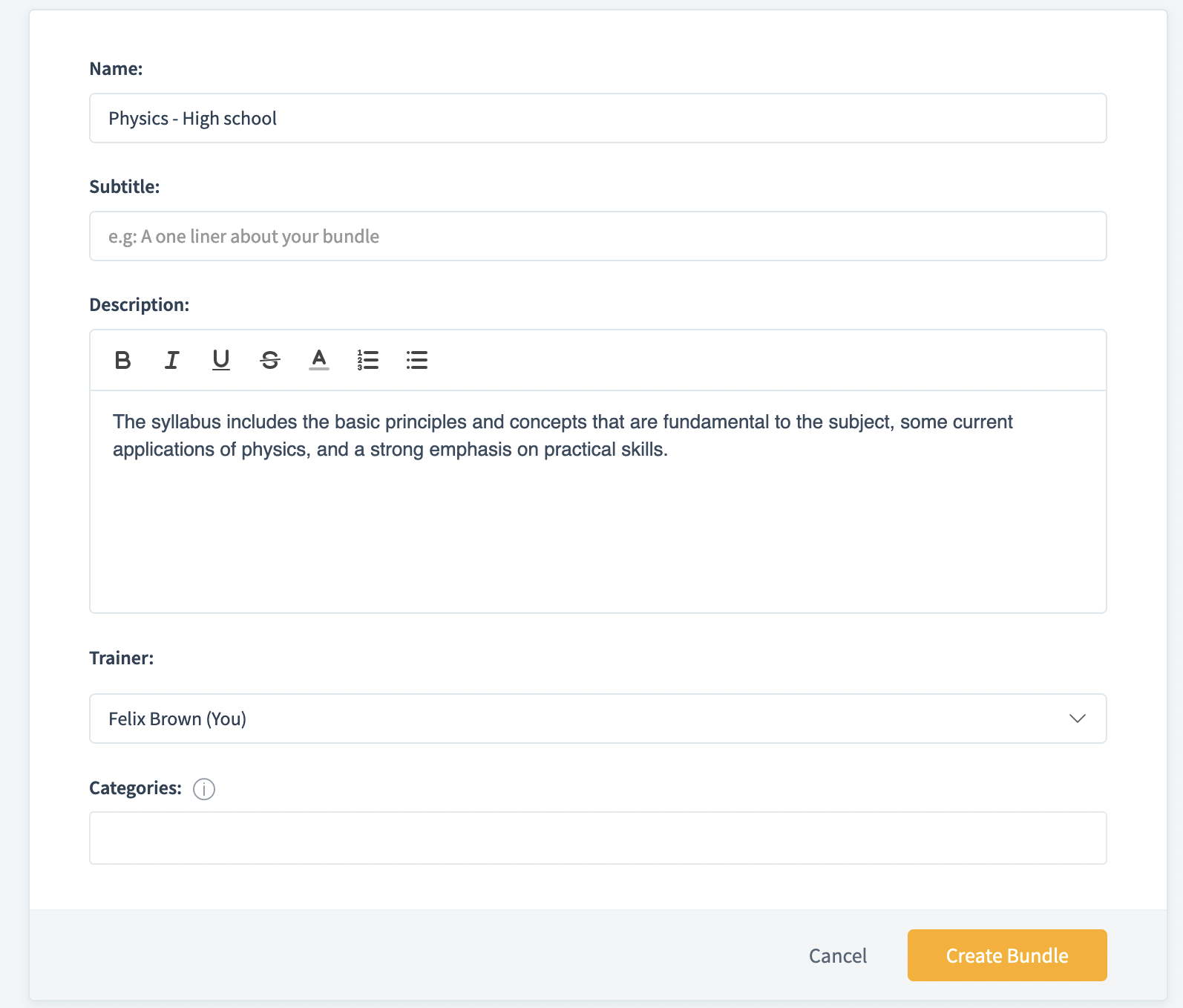 3. Once a bundle is created, you can configure the course bundle's site page, add courses, configure pricing, customize settings and much more.
Manage Bundle
The Bundle Details page allows you to modify the bundle title, description and even add an thumbnail image to your bundle.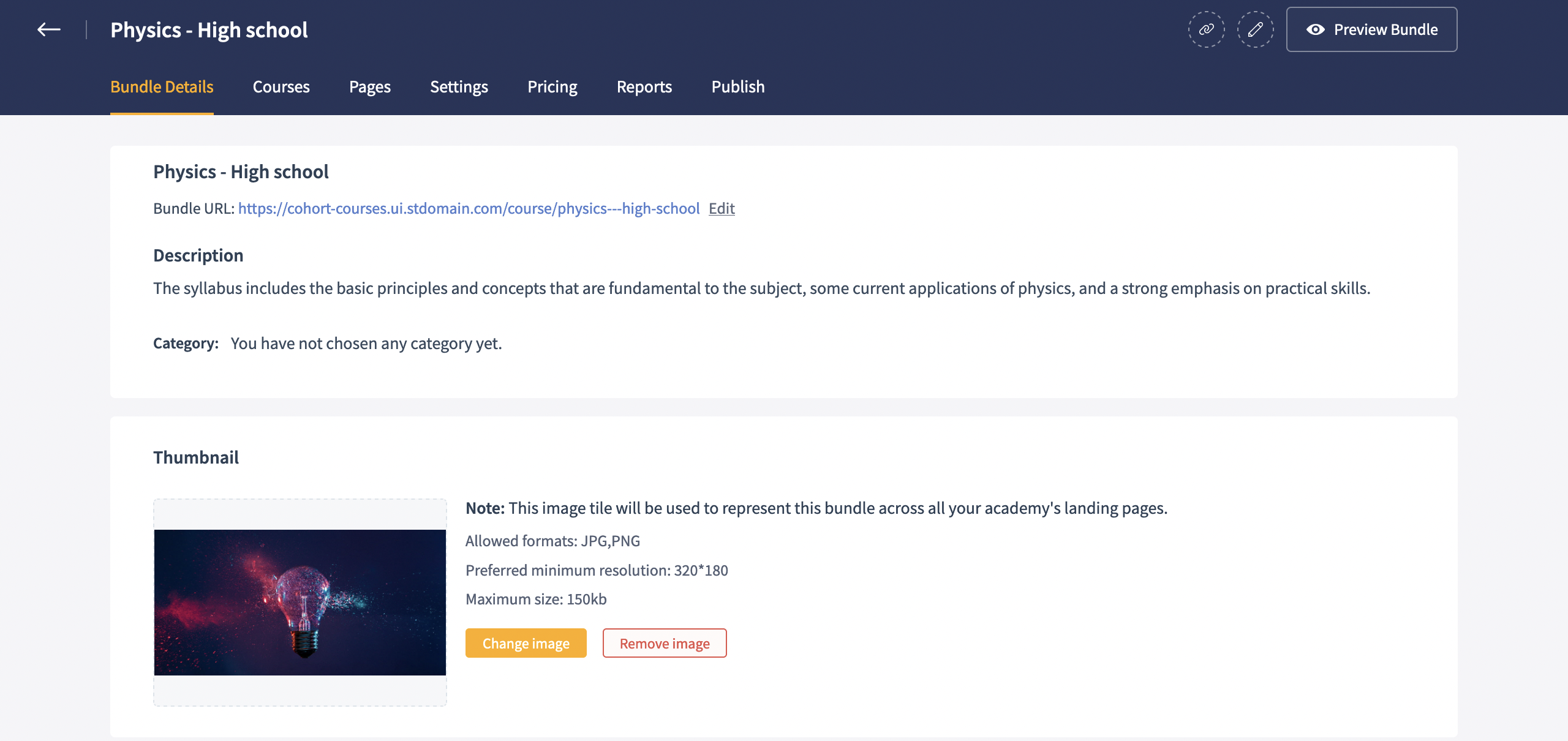 Add Courses to a Bundle:
You can add your relevant courses to this bundle by clicking on Add Course under the Courses tab.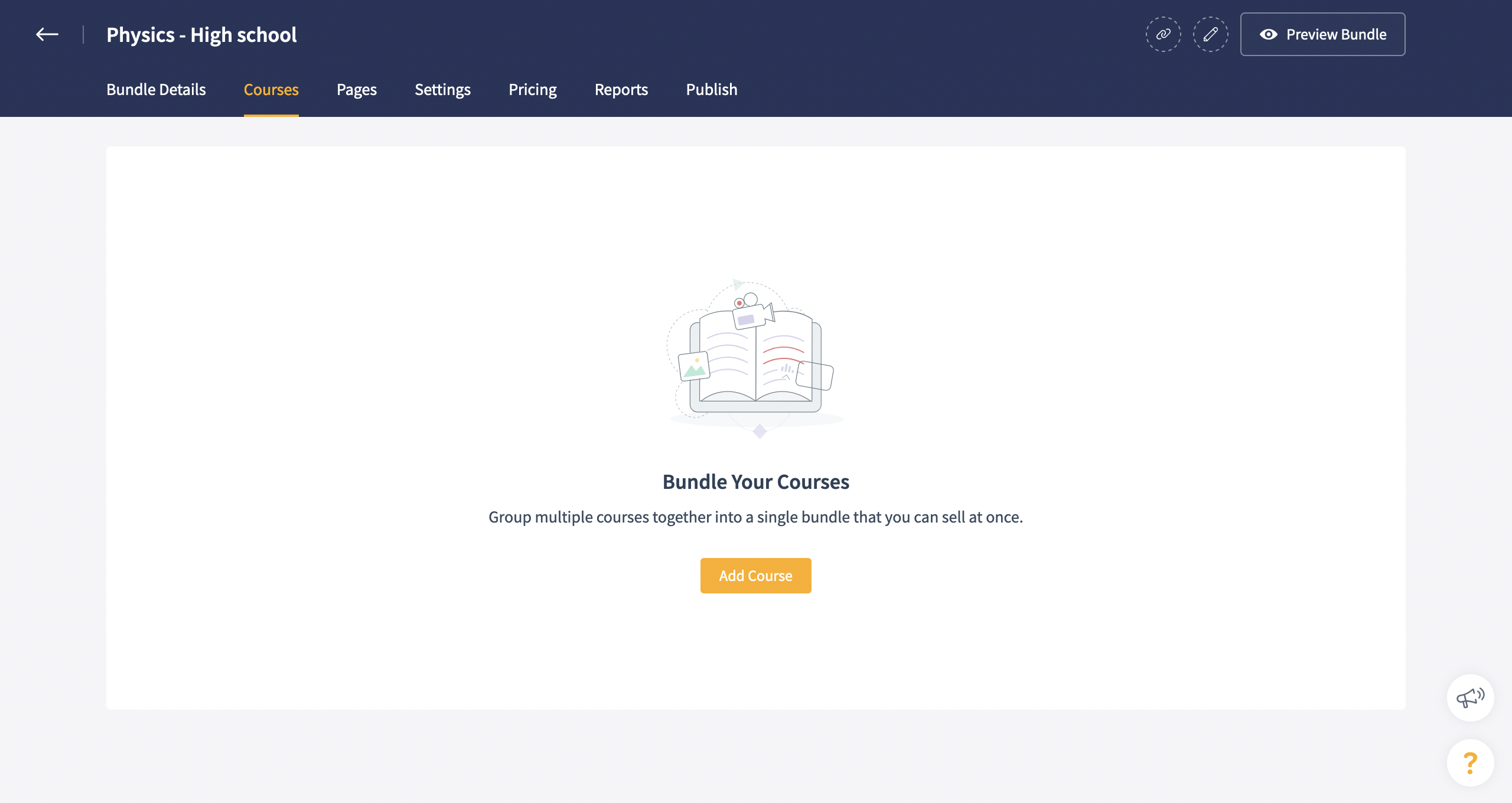 Choose the courses from the list of published courses displayed here and click on Add.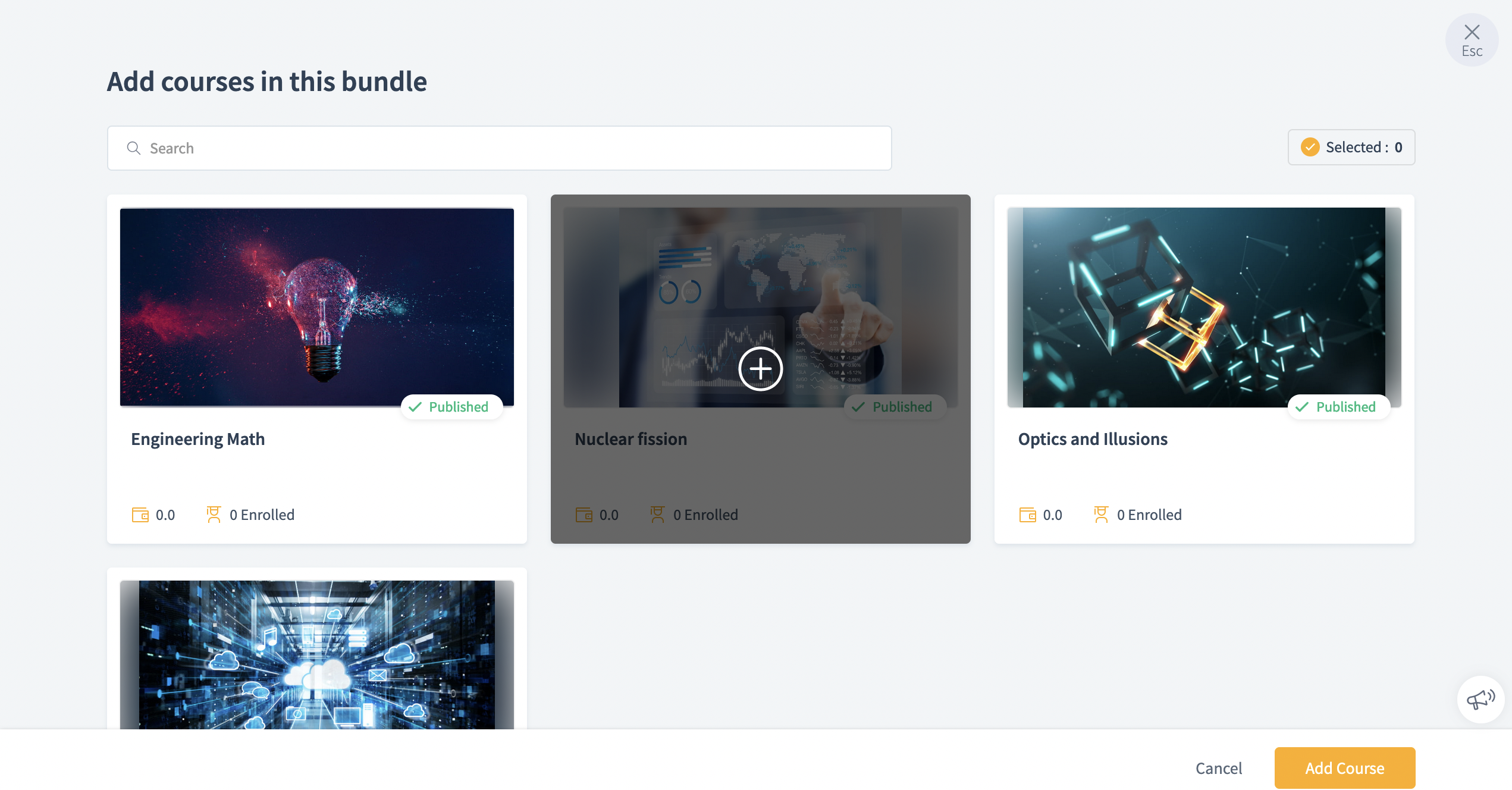 All your added courses will now be listed under the bundle.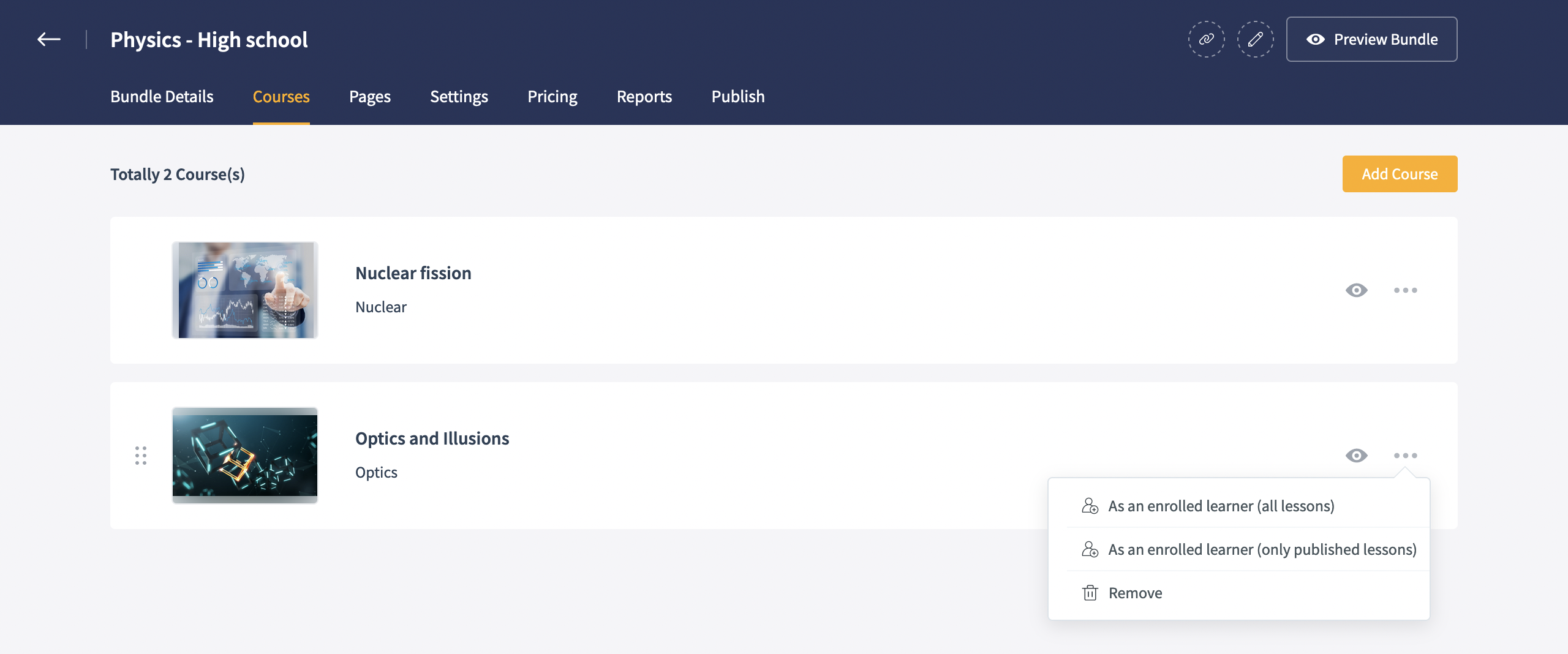 Here you can reorder the course order, preview the bundle and even a particular course from a bundle.
Edit the Bundle Site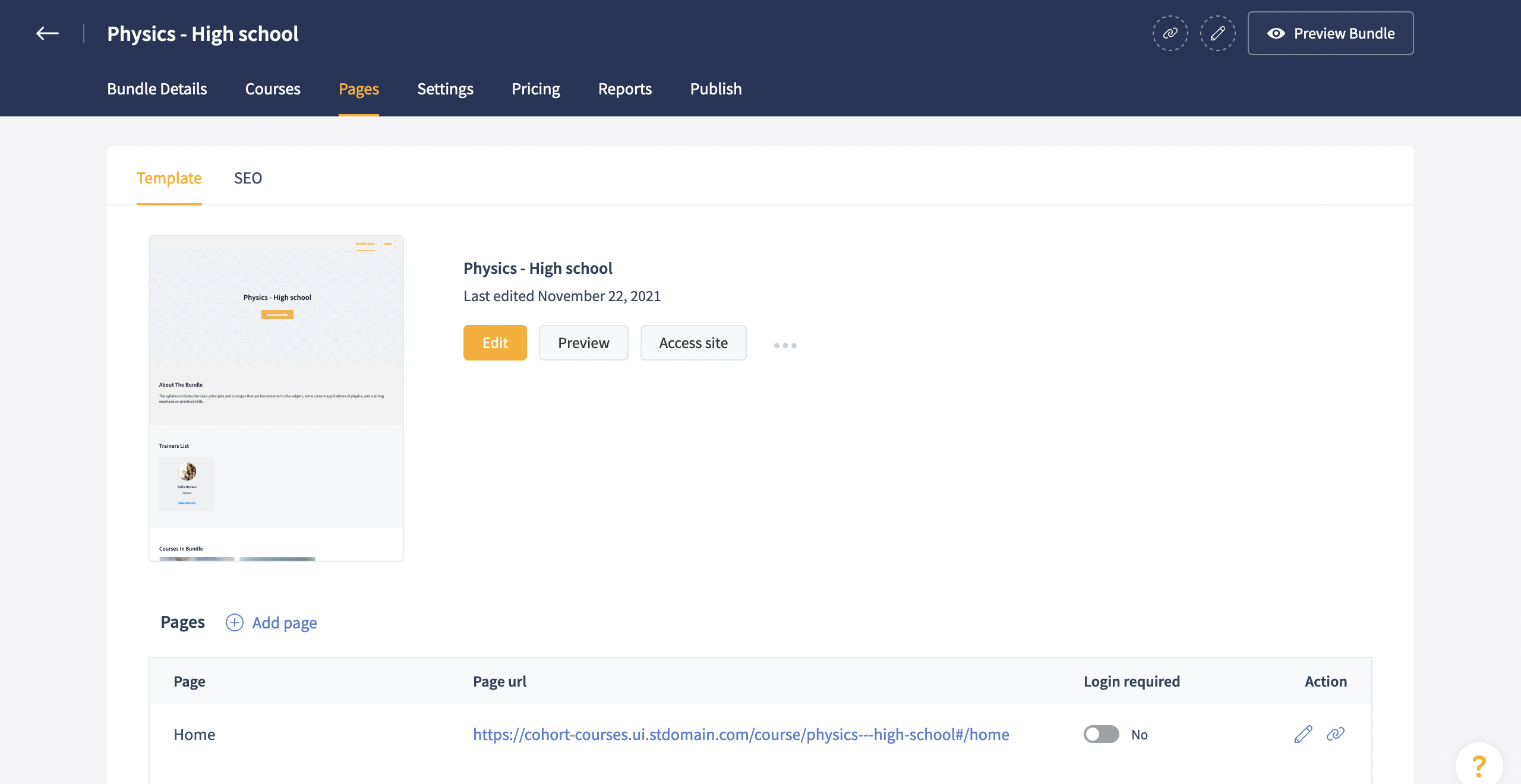 Configure Bundle pricing
You can configure the pricing of a bundle with various payment options like One-time payment, subscription plan, payment installments etc.

Take a bundle live
You can publish a bundle by navigating to the Publish tab and clicking on Publish Now.

To take a bundle offline, you can navigate to the Publish tab and click on Unpublish Now.